Traditional Hong Kong Barbering
Located in Wan Chai, Oi Kwan Barber's has been serving the neighbourhood since 1962
「愛群理髮伴隨著香港成長起飛,是我們半世紀的故事。」
活在歷史,活著的歷史;也是我們,香港和中國半世紀的故事。
年輕的父親攀山涉水來到這片土地,憑著責任和執著,以一把剃刀、一雙手創立出「愛群理髮」。五十多年來,默默地為街坊整理儀容,由手抱嬰到古稀翁以至一家三代,無不神采飛揚離開。
九十年代以來,許多老店在時代洪流經濟起伏沖刷下黯然逝去,老師傅與客人也迎來一波波更迭。不過,無論環境如何變幻,愛群的剃刀也如香港人般鋒利依然,把問題迎刃而解。
現在愛群於古蹟中落戶,以傳統為根基並融入時代步伐,走向世界;將獨特的廣東理髮發揚光大,延續我們的理念及責任。
劉嘉誠, 愛群理髮
The Canton style of barbering has grown and evolved along with Hong Kong over half a century. As Hong Kongers we are part of that living History.
Since 1962, my father worked hard and persevered in building Oi Kwan Barber's from nothing. Starting with a stool on the street that became an alleyway shop between two tenement buildings on Spring Garden Lane, he quietly served the neighbourhood. The shop has groomed, shaved, clipped and faded generations of Wan Chai residents seeing some from infancy through to their twilight years.
Since the 1990s the old neighbourhood has seen many changes. There have been both good times and bad, many stores have closed with change ushering in new challenges and opportunities. Through this all the scissors and razor or Oi Kwan Barber's are always sharp and at the ready to serve the people of Hong Kong.
Moving with the times, Oi Kwan Barber's has set up shop within a preserved historic building and carries on the Cantonese barbering tradition. We feel it our responsibility to carry forward traditional barbering and to make them relevant for modern times. This is our ongoing story.
Mark Lau, Oi Kwan Barber's
Phone
(852) 2303-1733
Appointments welcomed and preferred.
歡迎預約
Location
Ground Floor, 11 Mallory Street, Wan Chai, Hong Kong
香港灣仔茂羅街十一號地下
Hours
Mon-Thur 10am–8pm
Wed Closed
Fri-Sun 11am–8pm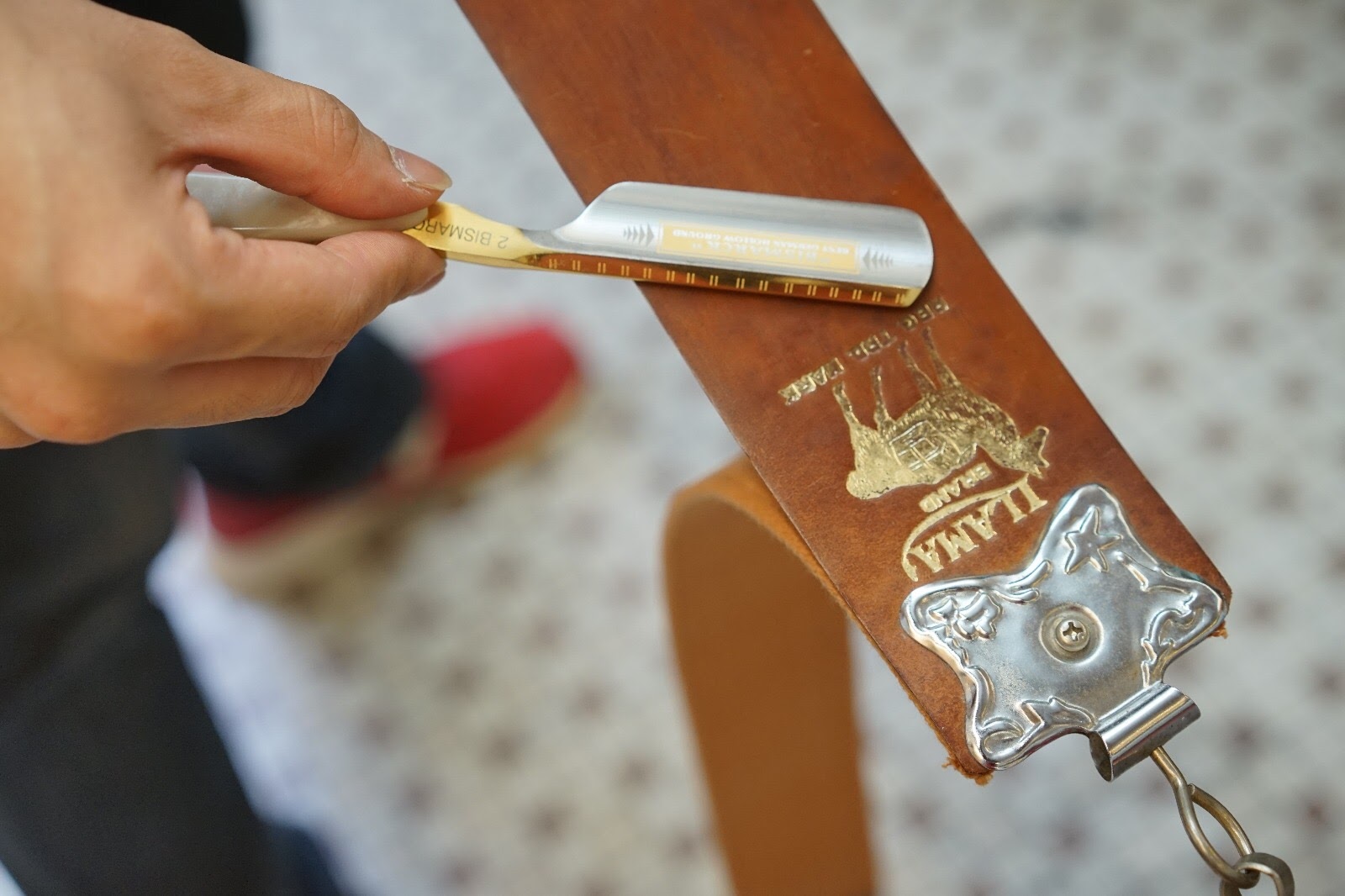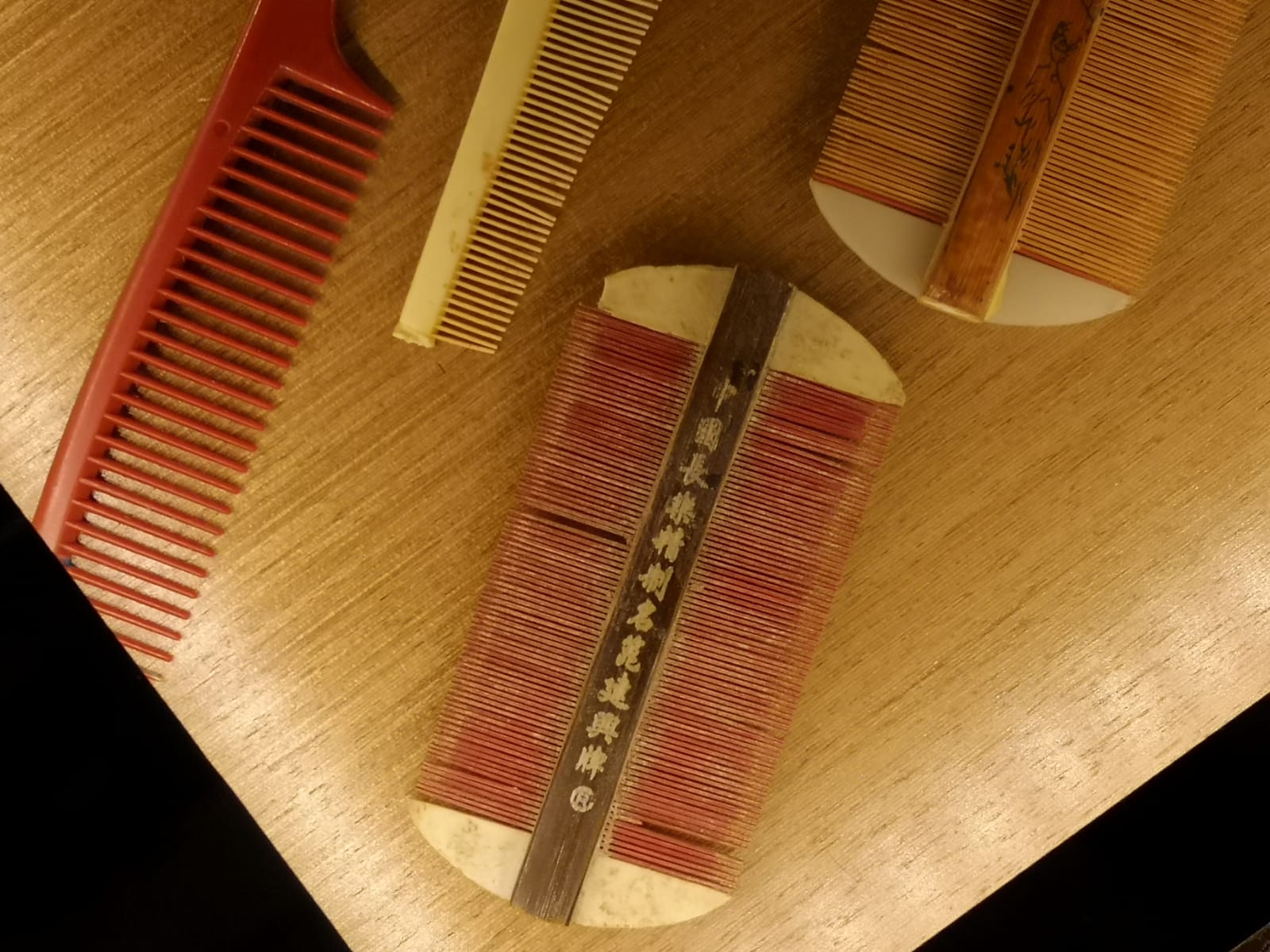 Bespoke Haircut with Shampoo 傳 統 理 髮: HKD700
Here at Oi Kwan, we like to take our time (roughly 30-45mins) to ensure you get the best haircut and service possible.
Each haircut is finished with a hair wash, scalp deep cleaning treatment, hot towel on the neck and quick massage. Do you like your hair cut in a particular way? Just let us know! W'll work with you to make sure you come out looking the best that you can look.
We all hate waiting around but disappointment can be easily avoided by calling ahead! Make an appointment at: 2303 1733
Hair Spa and Blow 洗 頭 吹 波: HKD500
Recharge your do with a hair and scalp treatment that will ensure your gentlemanly style stays slick and on point.
Beard Trimming and Shaping 修 鬍 設 計: from HKD500
When thinking about your look don't forget the hair on your face! Keeping it neat and making it suit you just important as a sharp haircut. A subtle trim and some nice neat lines make all the difference. We'll walk you through the process before we start pruning just so you know you're in safe hands.
We'll finish off your trim with a complimentary facial cleanse.
Children's Haircut 小 童 理 髮: HKD560
Looking sharp is important no matter what age you are, which is why we at Oi Kwan extend a discount to our young friends. Take a break from hitting the books and swing by for a fresh cut, fellas!
For anyone under 16 years of age

Available on weekends and public holidays only
Razor Head Shave 剃 光 頭: HKD1200
No hair? No problem. We'll make sure you look sharp with the closest razor shave and finish possible. No nicks, no missed spots. We'll follow it up with a comprehensive scalp care treatment. Our hand picked selection of premium shaving products is at your disposal - take your pick!
Traditional Hot Towel Wet Shave 傳 統 熱 巾 剃 鬚: HKD900
You won't get a cleaner or closer shave than this. After a pre-shave facial cleansing we'll give you the best traditional straight razor shave in Hong Kong and even follow it up by finishing with our hand picked selection of premium shaving products.
Baby's First Haircut 嬰 兒 理 髮: HKD800
For a truly unique VIP experience, our 30-minute Baby's First Haircut service welcomes young ones and their parents for the big occasion.
Kindly liaise in advance

Available on weekends and public holidays only
Signature Grooming Package 理 髮 全 套: HKD2388
Why not go the whole hog and get a unique experience? You won't go wrong with our signature grooming package that includes a haircut a hot towel shave. You'll have our entire selection of premium shaving products at your disposal and we'll finish with a comprehensive personalised haircare consultation.
Contact Us
PHONE
(852) 2303-1733
Our SHOP
Ground Floor, 11 Mallory Street, Wan Chai, Hong Kong